Printed items to promote sales, motivate customers and support your company's ambitions and goals
You can't beat the tangibility of something in print
From business cards and leaflets to brochures and exhibition panels, everything you print says something about the quality of your product or service and your attention to detail.
High-quality printed items, backed up by decades of graphic design experience, allow us to help you make your first impression an opportunity to educate and delight.
Insight-led graphic design to future-proof your brand
To deliver your message instantly to the right audience, our team take time to understand your business, identify your consumers and research your competition.
Combining the latest trends with time tested skills allows us to deliver your message instantly and effectively. All our graphic design projects aspire to be timeless, future-proof and relevant for years to come.
See some of our graphic projects
Conflex
Talking about tough topics
How do you get potential investors talking about a topic like adult faecal incontinence? A little shock and humour can go a long way.
Without being overtly graphic, we created a series of posters with the aim of raising an eyebrow and starting a conversation.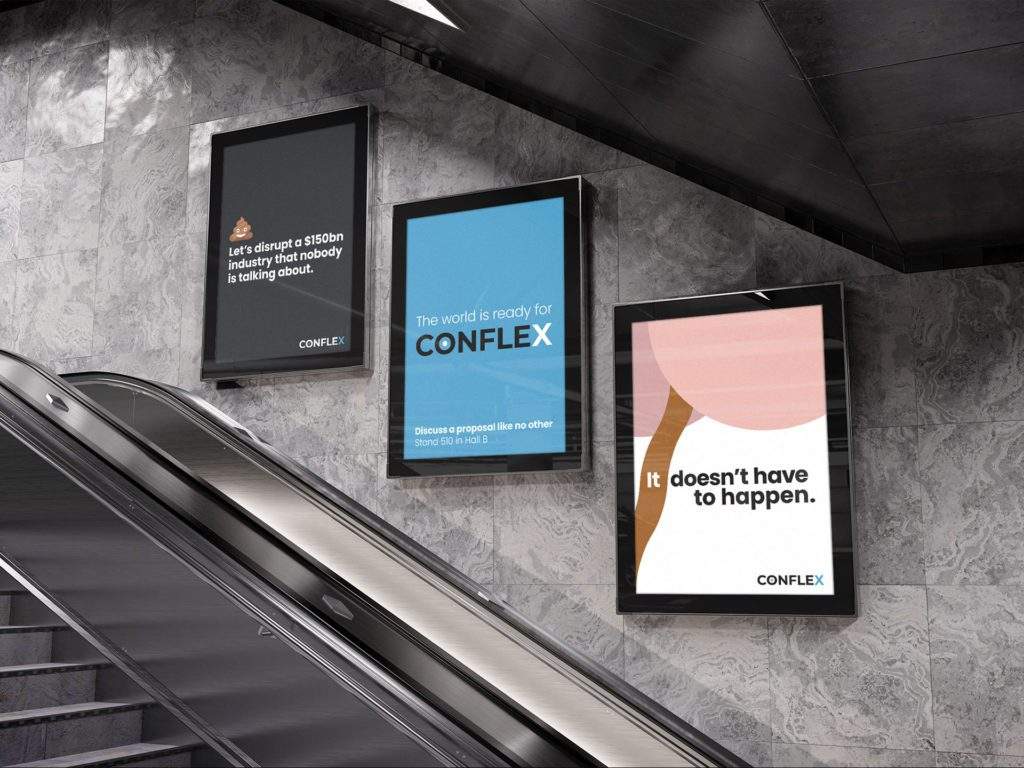 Sterling Kitchens
Consistent quality and luxury
Key to Sterling Kitchens success was a physical brochure for potential customers to enjoy and take inspiration from.
A range of photo-realistic, 3D, CGI renderings shared the latest design trends and told the company story with stunning imagery.
Lenstec
Designing your temporary space
The right trade show is still a great place to make connections, generate leads and ultimately, to grow your business.
With links to stand manufacturers around the globe, we're ready to design and build your stand no matter the budget or deadline.
Let's answer some of your questions
It's time to get creative
Get in touch and we'll answer everything as soon as we can